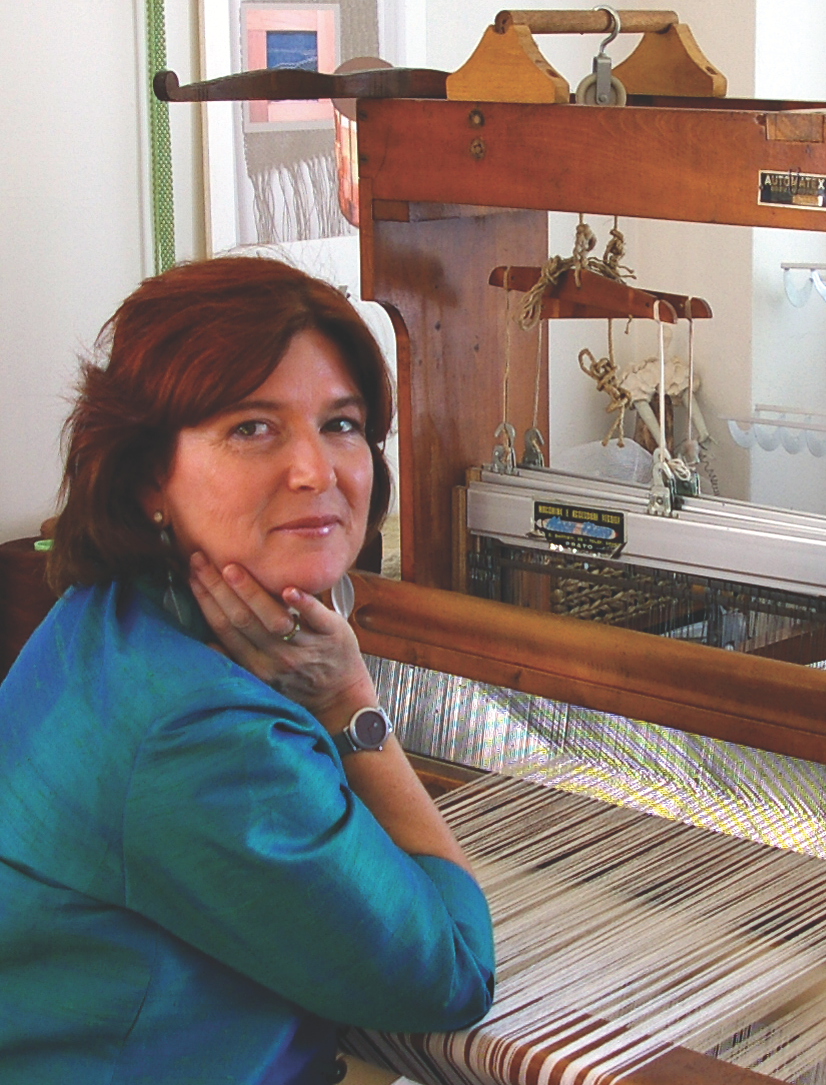 Weaving is more than a job for me: it is a great passion, a legacy of my family and of the town where I live, Bassano del Grappa, which has a long tradition of craftsmanship.
I really believe that weaving is an art, just as painting and writing are. It permits the full expression of everybody's subjectivity and it has allowed me to satisfy my own desire to create something handmade: clothes or decorative objects for the house.
For this reason I decided to study Industrial Design at "Scuola Politecnica di Design" in Milan and later I learnt to weave from an extraordinary teacher, Renata Bonfanti.
The relationship with this artist has been very important to me. It has allowed me to understand her personal and professional views, the way she plans her works, how she manufactures objects and in which historical-cultural contest she locates them.
This has been very helpful when I decided to try my own journey as a self-employer.
Since the beginning I have been creating only unique pieces, which were initially meant to be prototypes for a possible reproduction in small series, but then became technical experimentations and combination of different yarns.
I alternated my textile activity with teaching and holding weaving lessons, educational workshop and animation with adults and children.